Fluorescent Thermal Shift Assays (FTSA)
Also known as ThermoFluor, differential scanning fluorimetry (DSF) or temperature-dependent fluorescence (TdF), FTSA exploits the phenomenon whereby the binding of a ligand enhances the thermal stability of its target protein, this phenomenon can be used to provide real-time information with respect to compound-target engagement. Although a simple technique, a Fluorescent Thermal Shift Assay has the power to add valuable information at various stages of a drug discovery project.
Fluorescent Thermal Shift Assay (FTSA)
Using an environmentally-sensitive fluorescent dye, FTSA quantifies in real-time the thermal melting of a protein. Compounds that produce a significant shift in the melting temperature of the target protein are identified as true binders. Sygnature Discovery uses a CFX384 RT-PCR System to perform these assays and our scientists are experienced in the analysis and interpretation of FTSA data.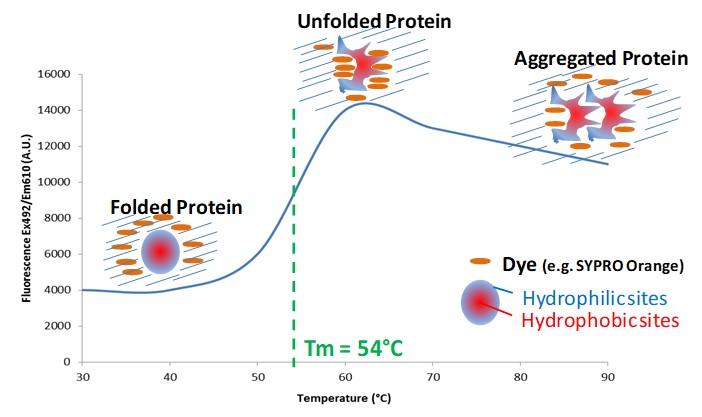 Figure 1: Illustration of the fluorescent responses observed as a protein unfolds in a thermal shift experiment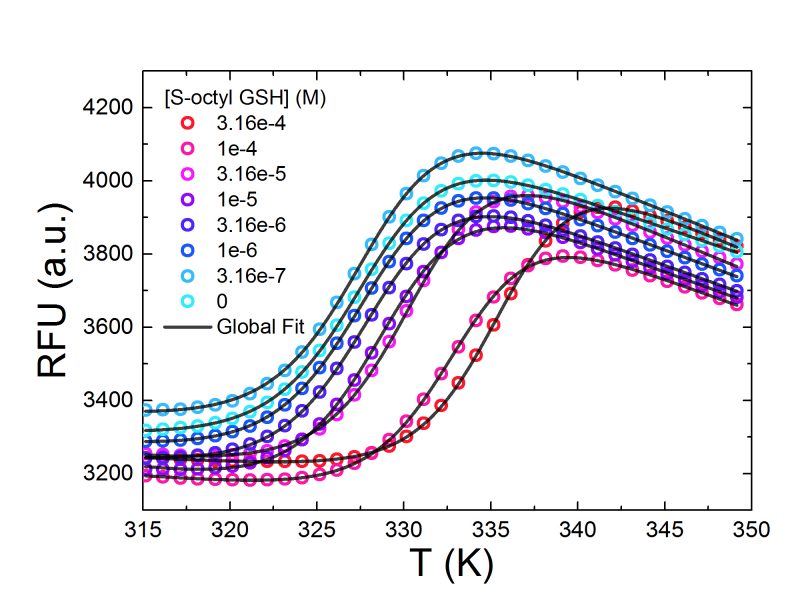 Figure 2: Data from a thermal shift experiment assessing the binding of the GST inhibitor S-octylglutathione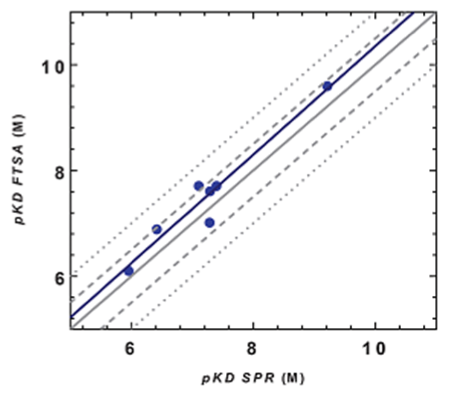 Figure 3: Data illustrating the correlation in compound binding affinities obtained by thermal shift (FTSA) vs. SPR
References
Redhead, M. et al. A combinatorial biophysical approach, FTSA and SPR for identifying small molecule ligands and PAINs. Anal. Biochem. 479, 63–73 (2015).
Redhead, M. et al. Thermal Shift as an Entropy-Driven Effect. Biochemistry acs.biochem.7b00860 (2017).
Scott, A. D., "Fluorescent thermal shift assays for identifying small molecule ligands" in Biophysical Techniques in Drug Discovery 208–238 (The Royal Society of Chemistry, 2017).