Gene Expression
Sygnature Discovery provides a wide array of capabilities to support gene expression studies, providing analysis of both single gene changes, as well as, analysis of the expression levels of the entire transcriptome.
We are proficient in the isolation and purification of DNA and RNA from a variety of cells and tissues using fresh or RNAlater™ stabilized samples and our extraction protocols are optimized to yield high quality of isolated nucleic acid samples for further processing in downstream applications such as qPCR.
Our qPCR platforms include ABI StepOne Plus with 4-color, 96-well gradient PCR head and the BioRad CFX384 with 4-color, 384-well head (low volume) instruments. Both allow multiplexing and analysis of gene expression arrays. We provide both relative (comparative Ct) and absolute gene quantification studies in addition to running allelic discrimination assays (using TaqMan probe and SYBR chemistry).

Sygnature Discovery has an in-house Blood Donor Panel which can be used to supply human whole blood for ex vivo assays. These assays allow us to measure the effect of compound treatment on the levels of blood-based gene expression Biomarkers, as well as to evaluate donor variation.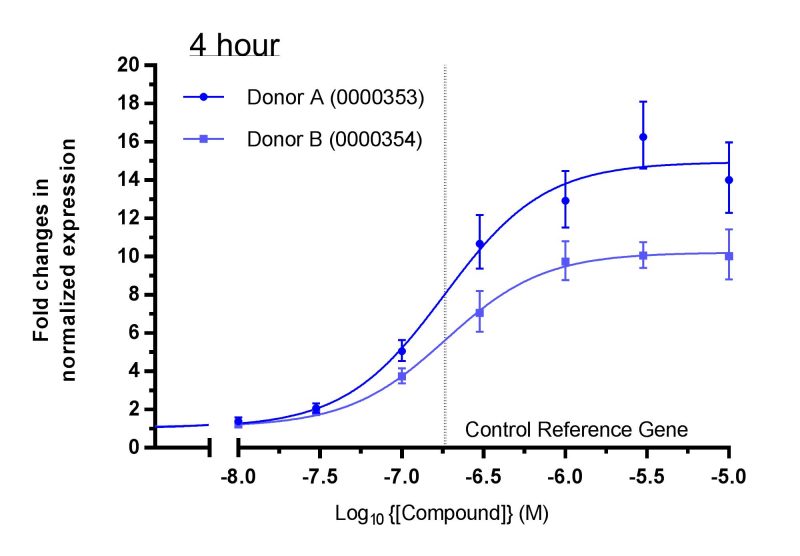 All data pre-processing and statistical analysis is done using GenEx software which is compliant with MIQE guidelines and Clinical Laboratory Standards Institute (CLSI) guidelines. We can provide hierarchal clustering and pathway analysis, as well as, visualization of fold changes and Volcano Plots (p-values).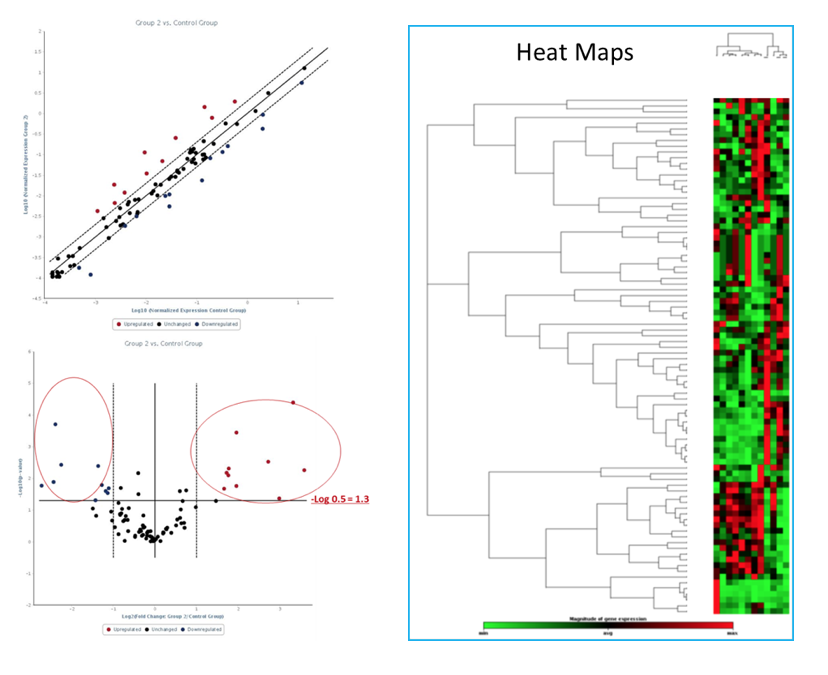 Our scientists have successfully utilised their expertise in gene expression analysis to identify a clinical biomarker1, on behalf of our client Corcept Therapeutics.
References
Bali, U. et al., 2016. FKBP5 mRNA expression is a biomarker for GR antagonism. Journal of Clinical Endocrinology & Metabolism 101(11) 1624.