Contact
Surface Plasmon Resonance (SPR)
Surface Plasmon Resonance (SPR) biosensors have rapidly become a standard tool within the biopharmaceutical drug discovery process. SPR enables the highly sensitive and label-free assessment of affinity, kinetics and thermodynamics for ligand target interactions. In the drug discovery process, appropriate use of biophysical instrumentation can help advance hits earlier and more efficiently.
Sygnature Discovery employs the cutting-edge Biacore™ Surface Plasmon Resonance (SPR) instrumentation platform together with various Biophysical Techniques for Hit Identification, orthogonal hit confirmation and Hit-to-Lead activities.
Surface Plasmon Resonance
Building upon an extensive biophysics knowledge base and excellent instrument coverage, Sygnature Discovery is able to offer project-tailored solutions to ensure the best chance of success in biomolecular interaction studies with Surface Plasmon Resonance (SPR) and other orthogonal technologies.
Efficient data acquisition using the latest Biacore instruments, Biacore™ T200 and the Biacore™ 8K platform with its unbeatable accuracy and throughput
Biacore™ 8K is capable of screening 2300 small-molecule fragments in a day, and high quality kinetic characterisation can be performed for 64 interactions in just 4 hours
Full kinetic characterisation of compounds with association (kon), dissociation rates (koff) and dissociation constant (KD)
System flexibility and throughput provide a comprehensive SPR offering to guide clients in drug discovery for complex targets and new drug formats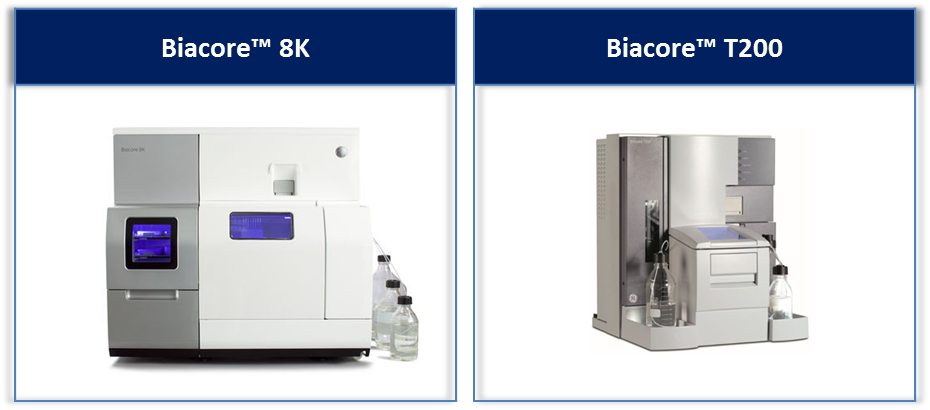 The sensitivity and versatility of the Biacore systems allow us to explore numerous different conditions/immobilisation techniques in order to establish robust and reliable assays, capable of informing SAR. Our expert scientists are experienced to quickly troubleshoot and overcome issues with 'difficult to assay' proteins.
Reference
Pollack, S. J., "Surface Plasmon Resonance for Identifying and Characterising Small Molecule Ligands" in Biophysical Techniques in Drug Discovery, 170-207 (The Royal Society of Chemistry, 2017). DOI:10.1039/9781788010016-00170