Lead Optimisation
The objective of a lead optimisation campaign is to deliver one or more clinical candidate for evaluation in a formal regulatory (GLP) programme prior to human clinical trials. To achieve this goal our interdisciplinary team must monitor and manipulate multiple parameters pertaining to ADMET properties as well as potency and selectivity whilst remaining within a patentable chemical space.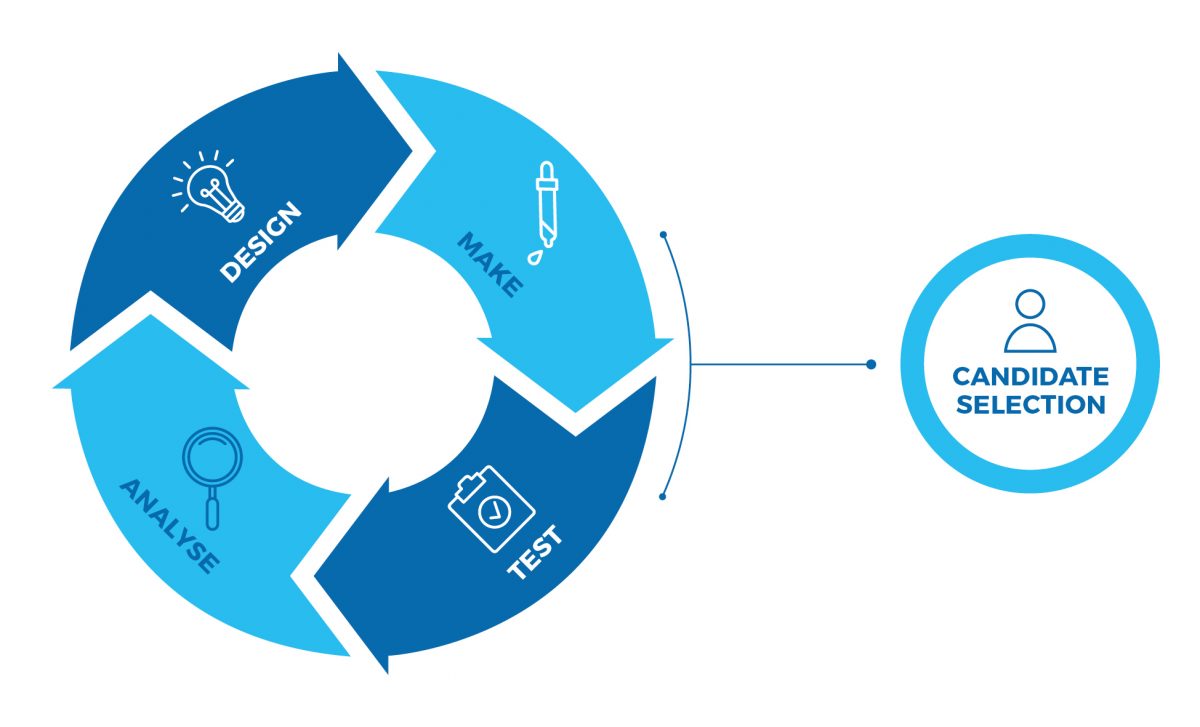 Sygnature's high efficiency Design–Make–Test cycle, as a result of team integration and co-localisation, rapidly generates high quality data for expert evaluation.
Our experienced teams can avoid common pitfalls and interrogate the available data, providing innovative solutions to the challenges encountered.
Strong track record – Sygnature has delivered 34 high-quality clinical candidates for clients, a large proportion of which have already progressed to human dosing.
Sygnature's scale-up capability allows rapid delivery of non-GLP safety assessment batch and transfer of a robust route to a Contract Manufacturing Organisation for GMP synthesis.
Lead Optimisation
Sygnature has created a unique collaborative environment to enable our multidisciplinary drug discovery teams to efficiently explore and optimise Structure Activity Relationships (SAR). We like to interact with customers in the same highly collaborative mode, whilst always seeking to proactively suggest well-reasoned solutions and strategies for project progression.
Our state of the art informatics systems facilitate transparent presentation and analysis of the latest data, to stimulate discussion and rapid reprioritisation of synthetic targets and assay cascades as appropriate. As we approach candidate selection our experienced drug metabolism and pharmacokinetics (DMPK) scientists will help to establish in-vitro to in-vivo and PK/PD correlations and predictions of human dose for promising candidates.
Our valued input to client projects has been recognised by co-authorship of numerous patents, papers, posters and conference presentations. Contact us to find out more about our innovative approach to drug discovery.