Integrated Drug Discovery Process
The rapid and efficient feedback of key assay data into the iterative design and synthesis of putative drug molecules is critical to the timely delivery of drug candidates.
Whilst many large organisations strive to break down silo mentalities that segment disciplines and create barriers to team-based problem solving, Sygnature has, from day one, adopted a highly collaborative and adaptable team structure. As an integrated CRO, our teams are co-located in mixed discipline labs to facilitate effective communication and problem solving, allowing us to respond quickly to the changing needs of your research project.
Integrated Drug Discovery Process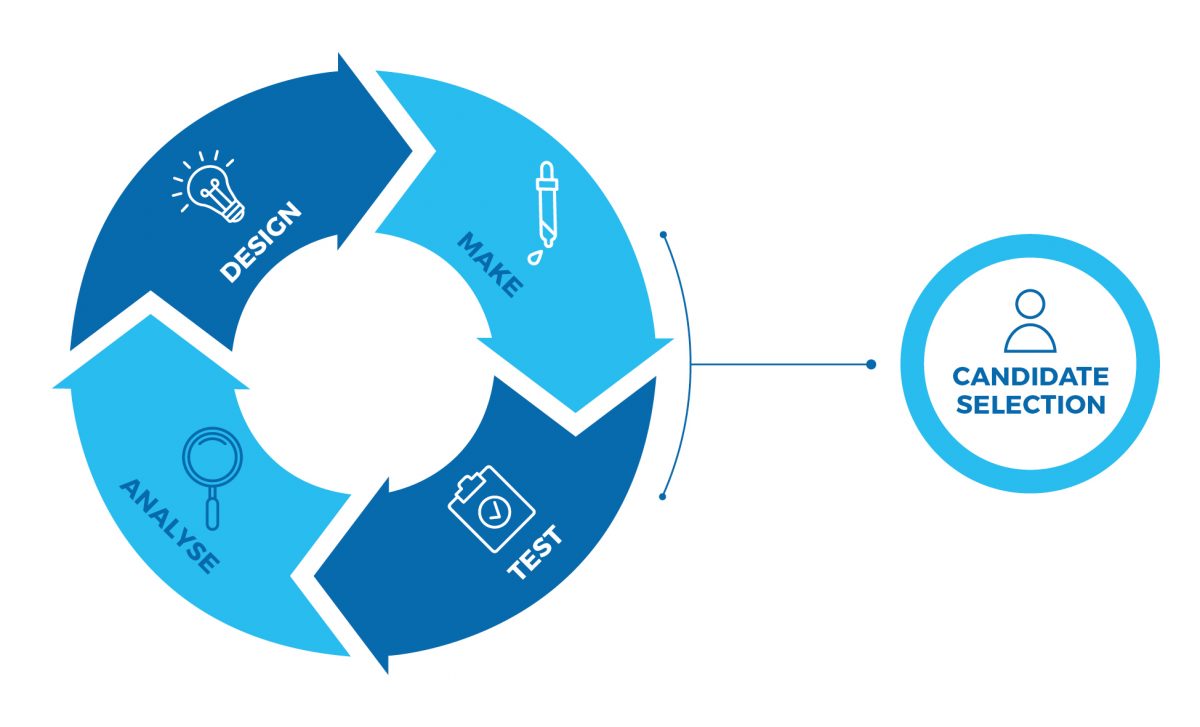 Communication with customers and their authorised consultants is facilitated by our excellent informatics platform to enable transparent discussion and review or revision of project strategies. Discover more about what it means to work with Sygnature here.
Sygnature has successfully recruited many industry-experienced scientists from across the globe to enrich and augment the drug hunting knowledgebase of our founding scientists. Our scientific teams are invariably highly qualified, and each program is allocated a project leader with relevant drug discovery experience. All are keen to collaborate with customers to achieve their shared goals. Our teams' intellectual contribution is highly valued by our customers and recognised by co-authorship in numerous published patents assigned to and held by our customer companies.
Learn more about Sygnature's approach to the various stages of integrated drug discovery here: