Contact
Binding Assays
A binding assays is a vital tool used to characterize the interaction of compounds with their target, providing information rich data to help guide your discovery program. The bioscientists at Sygnature Discovery have extensive experience in developing a wide range of binding assay in a variety of formats, ensuring your project has the tailored assay solution it requires.
Radioligand Binding Assays
Radioligand binding assays are widely used to characterise the binding of drugs to their targets (enzyme, receptor etc.) especially when the native ligand is difficult to label by other means (e.g. fluorescence). Sygnature Discovery has a radiochemical usage license, allowing the development of biological assays using the state-of-the-art Hidex Sense Beta to quantify radioligand-bound target.
Using a competition binding format, we can determine the affinity at equilibrium of unlabelled compounds. Radioligand binding assays also enable us to explore the binding mechanism of drug-like molecules, and by conducting a time-course it is possible to determine binding kinetics.
Cell membranes prepared in-house
Permit to use 3H, 14C, 32P, 33P, 35S and 125I
Determine affinity constant (Ki) for drug-target interaction
Association (kon) and dissociation (koff) rate constants may be estimated
Distinguish competitive from non-competitive binders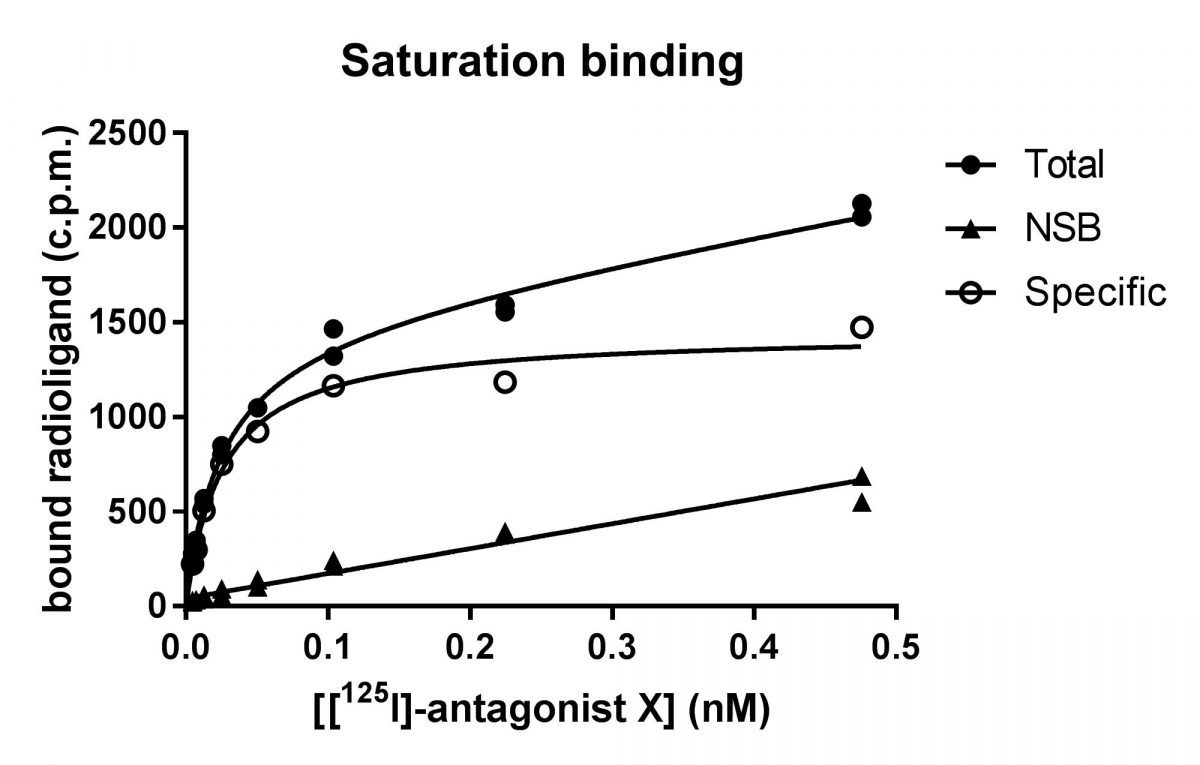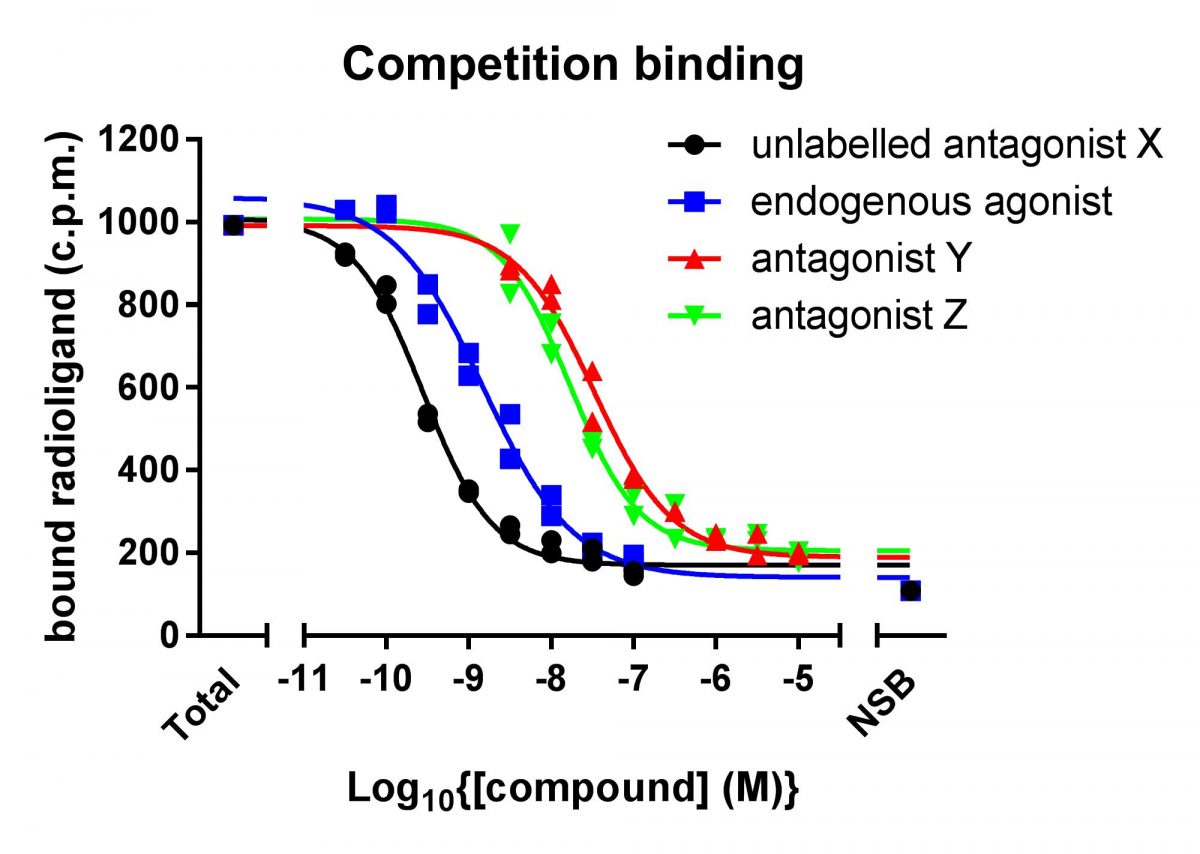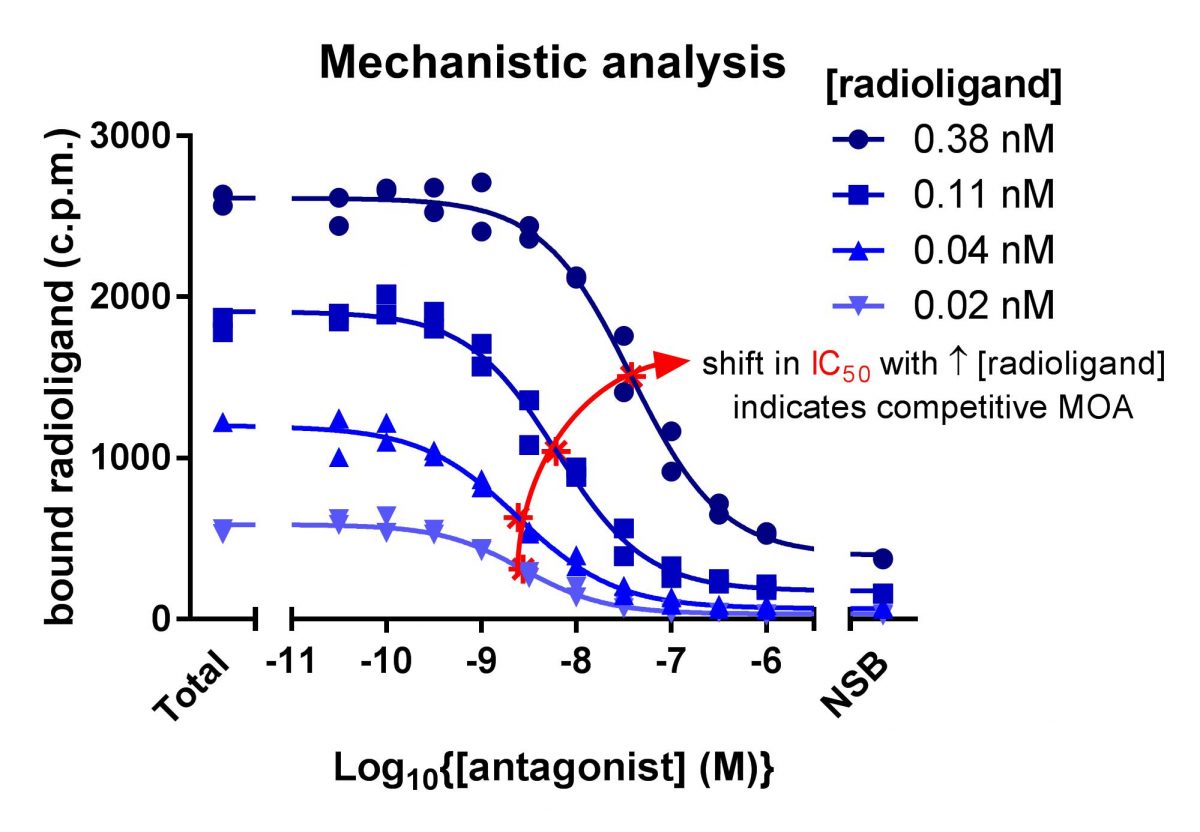 ---
Fluorescence Polarization (FP)
Fluorescence polarization (FP) is a robust and sensitive technique used to measure the binding assay between two molecules in solution: a fluorescently labelled tracer and a larger unlabelled binding partner. In FP, the molecular rotation of the tracer leads to depolarization of plane polarized incident light, emitted as a fluorescent signal. Interaction of the tracer with its binding partner slows the molecular tumbling of the tracer and reduces the degree of depolarization, allowing a measurement of the interaction and the effect of small molecule inhibitors on this.
FP can be measured in microplates rapidly and with a high degree of precision, making it a technique highly suitable for compound screening and derivation of IC50
At Sygnature Discovery FP assays are, if possible, miniaturized (5 µL sample volume), leading to low reagents consumption and high throughput.
FP is performed with all components in solutions, making it a complementary technique to Surface Plasmon Resonance (SPR), another biophysical technique used extensively at Sygnature Discovery.
Sygnature Discovery utilizes the PHERAstar® FSX platform as a plate reader for FP detection, providing unparalleled sensitivity, speed and ease of use.