Target Validation
Drugs in development typically fail in the clinic due to lack of efficacy and/or toxicity, both of which are often attributed to inadequate pre-clinical target validation.
Target validation is the first step in discovering a new drug and can typically take 2-6 months. The process involves the application of a range of techniques that aim to demonstrate that drug effects on the target can provide a therapeutic benefit with an acceptable safety window.  Early in-depth target validation increases understanding between target manipulation and disease efficacy, leading to increased likelihood of success in the clinic.  Once a target has reached an acceptable level of validation and disease linkage, the project moves into the hit identification phase.
Target Validation Techniques
The spectrum of target validation techniques are summarised below: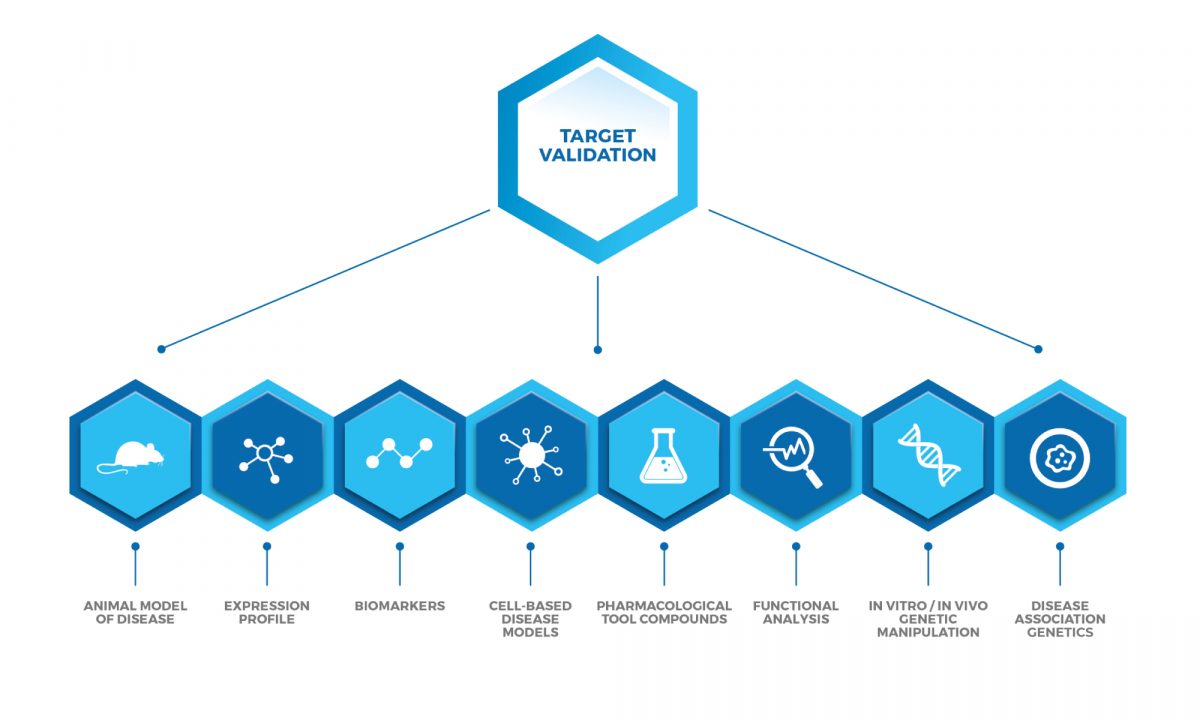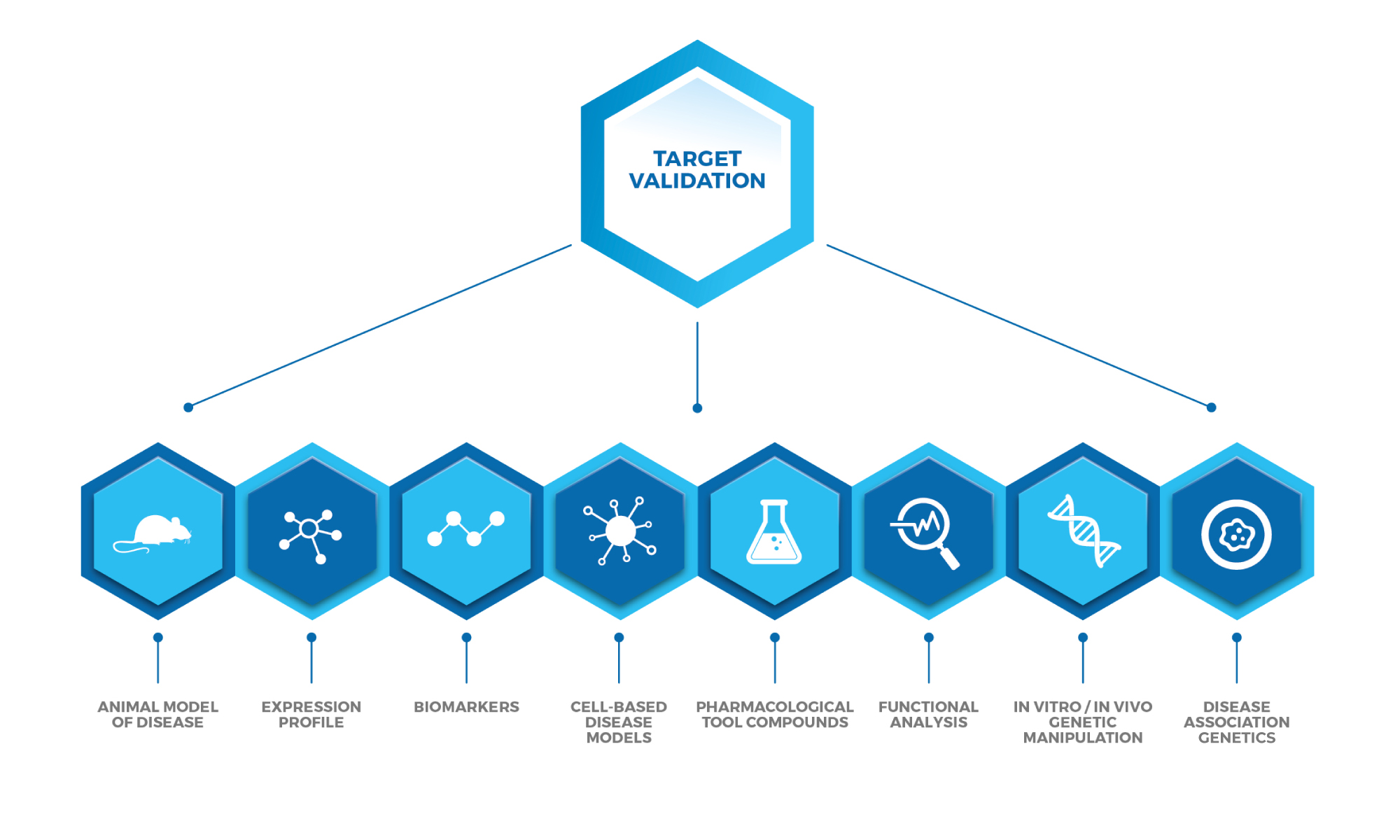 Sygnature has an established track record for validating disease-modifying targets from different target classes and across numerous therapeutic areas. Using our experience in tailored assay development, Sygnature can offer a complementary suite of techniques to help build a strong platform of evidence for your biological targets, for example: –
Value-adding in vitro assays to measure the biological activity of the target, characterise pharmacology and assess the effects of modulating function.
Use of 'tool' molecules to demonstrate desired in vitro biological effect.
Expression profile
mRNA and protein distribution pattern to determine target expression and function in both healthy and disease states.
Correlation of expression with disease progression or exacerbation using disease-relevant cells/tissue.
3-dimensional (3D) cultures and co-culture models, human stem cells (iPSC) , including access to disease cells.
Biomarker identification and validation using multiple techniques to include transcriptomics (qPCR platforms), protein analyte detection (Luminex) and flow cytometry.