Contact
X-Ray Crystallography (XRC)
The generation of high-resolution structures via x-ray crystallography adds significant value to discovery programs, providing detailed mapping of the interaction site and mode of binding for hit or lead molecules to their target macromolecule. The supply of reliable structure information enables ligand efficient optimisation to provide potent and selective leads for advancement towards development.
XRC – X-Ray Crystallography
Sygnature's strategic alliance Partner, Peak Proteins is a provider of high quality protein reagents and expert x-ray crystallography services. Peak Proteins works closely with Sygnature to apply its extensive expertise to generate appropriate constructs to support the development of Bespoke in vitro Biological Assays and to provide crystallographic support to advance Structure-based and Fragment-based drug discovery programs.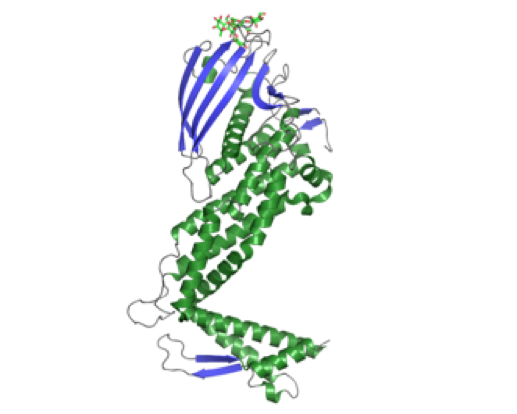 Figure A: Crystal structure of the BabA extracellular domain solved by single-wavelength anomalous diffraction (SAD). Image courtesy of Peak Proteins.
Peak Proteins is Sygnature's partner of choice for the provision of:
Wide-ranging knowledge and experience to devise and tailor crystallisation screens for target proteins
Expertise in the interpretation of initial hits and optimisation of conditions through iterative rounds of screening
Extensive experience in the engineering of proteins to improve crystallisation
Thorough knowledge of interpretation of crystal structure data providing insightful protein structure function relationship information

Refinement, analysis and modelling using state-of-the-art software
Wealth of industrial experience of successfully progressing:

de-novo X-ray crystal structure determination of unprecedented proteins
High-throughput generation of protein-ligand complexes for structure-based drug design (SBDD)
Fragment based lead discovery

The depth of experience working with medicinal chemists to exploit structural data to drive chemistry design across multiple proteins and target class