What happened? A 2020 Recap!
It's been a year the world will not soon forget. We've all had to adapt, to find new ways to work, to connect, to live. But Sygnature Discovery has risen to the challenge, and together we have grown, evolved and moved forward. Here is a round-up of what 2020 has meant for us.
We began the year with an important change of leadership in Sygnature's DMPK department, with Clive Dilworth joining us as Director. After working for two decades in senior management roles at various CROs, most recently Cyprotex and Evotec, Clive brings incredible experience and insight into the department, as he focuses on adding new skills and techniques to our DMPK portfolio, as well as strengthening Sygnature's existing expertise. His appointment was preceded (technically at the end of 2019) by the appointments of Robert Kime as Associate Director and Sally Lee as Principal Scientist, bolstering the senior DMPK team and our capabilities in the field.
March came around and the United Kingdom went into lockdown. The safety and well-being of our staff was our key priority at Sygnature, and we moved quickly to establish new ways of working to allow us to safely continue our important research for customers. As a company which has always invested significantly in our informatics and IT infrastructure, we were well prepared to manage modern teams and flexible working. All of our non-lab-based staff quickly adjusted to working from home (and a myriad of Zoom calls), which allowed extra room for our lab-based scientists to work in a socially distance way across our facilities.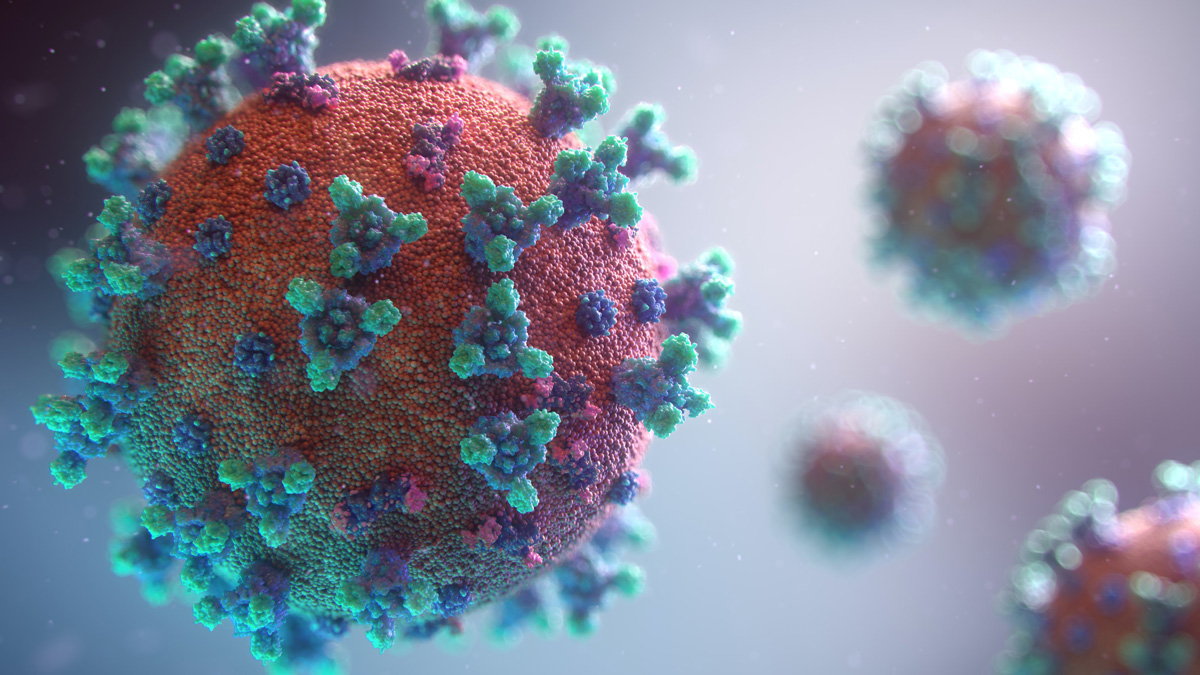 We were thrilled to be able to support the fight against COVID-19 by loaning the UK government one of our liquid handlers for use at one of the Lighthouse Labs established for mass PCR testing against the coronavirus.
We also had the exciting opportunity to help Professor Sachin Gupte, a pharmacologist at the New York Medical College (Valhalla, NY, USA), in his endeavours to find a drug treatment for the lung damage that can result from COVID-19 infection. On a pro bono basis, Sygnature synthesised two important compounds for testing in a model of coronavirus-induced lung injury.
Sygnature's scientists have also been contributing both their expertise and resources pro bono to the newly formed Collaborative Community against Coronavirus (3C – https://3ccorona.com), founded by world-leading virologists and drug discovery experts. This partnership is seeking to develop new therapeutics to target the current SARS-CoV-2, but also next generation coronaviruses.
As summer dawned in early June we completed our acquisition of Alderley Oncology, a cancer focused in vivo pharmacology service provider, established by Jane Kendrew in 2017 at Alderley Park. Jane spent 27 years at AstraZeneca, and this acquisition added significant in-house expertise in the design, conduct and interpretation of pivotal oncology in vivo pharmacology experiments that help identify promising pre-clinical candidates. Jane and her team's expertise in oncology and immuno-oncology in vivo models have significantly enhanced our integrated oncology drug discovery provision, allowing us to more efficiently and effectively deliver potential new therapeutics to customers.
June also brought the appointment of Paul Overton as Senior Vice President, Business Development.  Again, Paul came to us with more than 20 years' experience in business development roles within the CRO sector, including Eurofins, Evotec and Aptuit, where he was Global Head of Business Development and Marketing. Paul is playing a major role in our global strategy, and will take over responsibility for business development activities in January 2021 from Paul Clewlow, who will become a non-executive director.
Autumn began with another key appointment in September, Andy Mead joining our pharmacology arm, RenaSci, as Director and Head of Drug Abuse and Substance Use Disorders. With 25 years' experience in the science of drug abuse and addiction across academia, biotech and big pharma, Andy brings strategic and scientific leadership to our well-established team of drug abuse specialists, and will drive the development and expansion of our non-clinical drug abuse and substance use disorders capabilities.
Another acquisition was finalised in September which significantly expanded our DMPK capabilities and expertise. XenoGesis – the UK's largest independent laboratory-based CRO specialising in pre-clinical DMPK, quantitative bioanalysis, in vitro pharmacology and expert interpretation, founded in 2011 by Richard Weaver – became part of the Sygnature family, serving to meet both an increasing demand for our DMPK services and boost our reach into the pre-clinical space. Richard joined Sygnature as Senior Vice President, Pre-Clinical Development, and is now applying his wealth of knowledge and experience to guide our expansion in areas downstream of Sygnature's drug discovery activities.
Both XenoGesis and RenaSci (acquired in 2018) are currently becoming fully integrated into Sygnature, a process which will be completed early in the new year. Both companies were already located alongside Sygnature at BioCity Nottingham, which complements Sygnature's driving ethos that having co-located, multi-disciplinary teams is the best way to perform integrated drug discovery. The sharing of ideas and skills amongst colleagues of different disciplines is a powerful tool in sparking innovation and solving the complex challenges that our clients' drug discovery programmes present.
Finally, in a proud moment for the Sygnature family in October, Xenogesis was a finalist in the Export Achievement Award and Sygnature was named as the winner of the Outstanding Achievement Award at the Medilink UK Healthcare Virtual Business Awards 2020. These Awards were established to highlight the best of the best in the life sciences sector, and after winning the regional award for the East Midlands in 2019, Sygnature went forward to win the national award, recognising our work in the drug discovery field, our world-class science, impressive growth, and the impact we have on the life sciences industry.
Sygnature's 16th year has been different, to be sure. But our journey continues, and so does our mission to produce world-class science for our customers and the most effective mechanism possible for turning inspired therapeutic concepts into real medicines that will one day help those most in need. We couldn't be more proud of our team of over 400 staff; how they have adapted and risen to the challenges that this year has presented; how they have continued to enable success for our customers and drive their ideas towards the clinic; and how they have, despite COVID-19, helped us to continue to deliver stellar growth to the business.
So Merry Christmas and a big thank to all our clients and collaborators in 2020. We look forward to an exciting year ahead, and hopefully, maybe, just possibly, getting to see some of you face to face once again during 2021!
If you would like to discuss your 2021 projects and how Sygnature could help you achieve success, just use one of the contact forms to get in touch.