Sygnature Discovery expands DMPK capabilities with acquisition of XenoGesis
Sygnature has significantly expanded our DMPK capabilities and expertise with the acquisition of XenoGesis, the UK's largest independent laboratory-based CRO specialising in pre-clinical DMPK, quantitative bioanalysis, in vitro pharmacology and expert interpretation.
This latest acquisition (in recent years we have also broadened our integrated drug discovery offering through the addition of in vivo pharmacology CROs RenaSci and Alderley Oncology) serves to meet both an increasing demand for our DMPK services and boost our reach into the pre-clinical space.
XenoGesis' novel consultative approach has achieved a strong track record of success since its inception in 2011 through its focus on high quality science and a forward-thinking methodology that always has clinical considerations in mind from the outset of a drug discovery project, resulting in the early prediction of PK and likely human dosage, and enabling more successful candidate molecules.
This acquisition effectively doubles the size of our DMPK department (established in 2015), broadening our discovery and development expertise, complementing our existing service-offering and adding new skills and capabilities.
Dr Simon Hirst, CEO and Founder at Sygnature, commented:
"Our ultimate mission at Sygnature is to help create life-changing drugs for patients that have made it through the drug discovery and development process, and we recognise the central role that DMPK plays in that journey.
"Sygnature is not growing for the sake of growing. We believe that truly integrated drug discovery is the best possible way forward in bringing novel efficacious drug candidates to man; that having teams working together across every discipline involved in a research project, sharing ideas and resolving challenges, will produce the sparks of innovation and high-quality science needed to enable success.
"We have always had tremendous respect for the work that XenoGesis does, and have a strong history of collaboration with them over the years. We are thrilled at this opportunity to build on the capabilities of both companies and enrich our service-offering going forward together."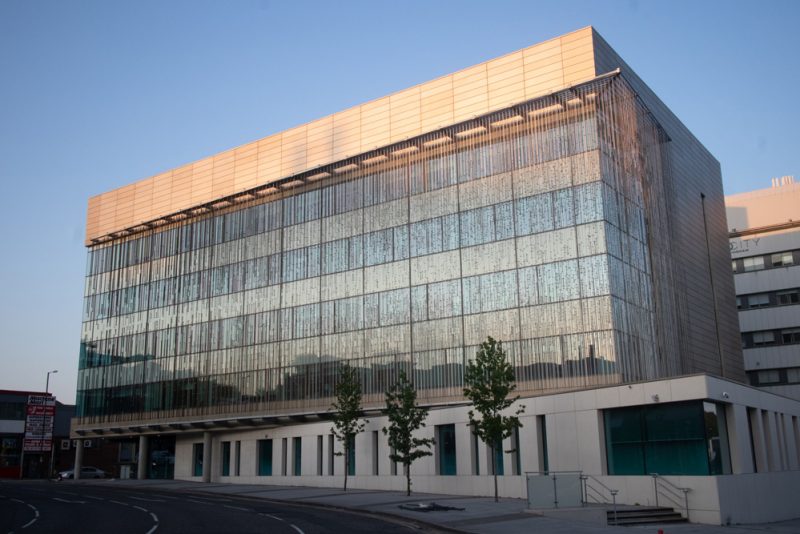 Both we and XenoGesis are located at BioCity in Nottingham, UK, fitting well with our driving ethos of having co-located, multi-disciplinary teams of expert research scientists, working efficiently together, facilitating seamless drug discovery and creating innovative solutions for its partners.
Dr Richard Weaver, CEO and Founder at XenoGesis added:
"Sygnature and XenoGesis have always had a superb working relationship and been closely aligned in our culture and aspirations. From the start, both companies have focused on world-class science, insightful data interpretation, and creating genuine partnerships with our customers.
"Therefore, this step feels like a very natural one, and we are very excited about what we can accomplish together in helping accelerate our customers' projects towards the clinic. My team and I are looking forward to joining forces with Sygnature."
We always welcome a chat so if you have any questions or would like more information about the acquisition, DMPK services or drug discovery in general please get in touch using the contact form below.