Sitryx: Empowering New Ideas
Many intriguing drug discovery programmes begin life at start-up biotech companies. Yet at the outset, these new organisations rarely have the resources or laboratory set-up immediately available to turn their ground-breaking ideas into a new medicine. This is where collaborations with expert CROs like Sygnature Discovery can accelerate a drug discovery project towards the clinic.

Oxford-based Sitryx is one such start-up, which signed an exclusive global licensing and research collaboration with pharmaceutical giant Eli Lilly in March 2020.
An early collaboration with Sygnature played a key role in the company's programmes reaching the point where big pharma took an interest. This is a great example of how an integrated drug discovery CRO like Sygnature can make a significant difference to drug discovery research, and ultimately to patients.

TURNING IDEAS INTO ACTION
Sitryx was founded by six world-leading researchers in the field of immunology and metabolism – Houman Ashrafian, Luke O'Neill, Jonathan Powell, Jeff Rathmell, Michael Rosenblum and Paul Peter Tak – and is developing new medicines in the emerging field of immunometabolism.
The main concept is to identify novel disease-modifying therapeutics by manipulating the cellular metabolism of key immune cells. Essentially, the fine tuning of  immune cells so they have beneficial, rather than harmful, effects in disease.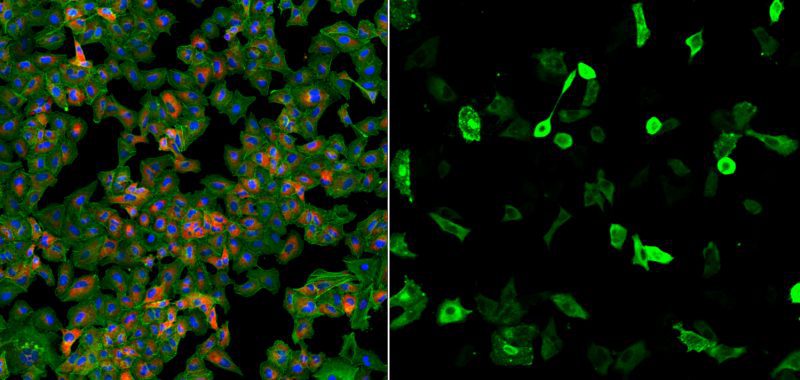 Prior to working with Sygnature, Sitryx had developed several insightful hypotheses based predominantly on data from their unique founder and academic network about biological targets that had potential – if modulated correctly by new drugs – to offer therapeutic benefit to patients suffering from inflammatory-based diseases.
Could Sygnature Discovery help them turn these world-leading ideas and leads into potential drugs? Working collaboratively, we were able to help review, validate and progress the most promising drug discovery projects from the scientific founders.
As a start-up, Sitryx needed flexible experimental support, and Sygnature was able to undertake key experiments required to build these projects and help to validate these potential disease targets. We were particularly well placed to assist, with in-house experts in inflammation, metabolism and oncology, allied to a successful track record of success in delivering drug candidates, as well as ample cutting-edge lab facilities.

WHEN FLEXIBILITY IS STRENGTH
The Sitryx team worked in partnership with Sygnature's scientists, using each other as sounding boards for ideas and data interpretation. Over the space of about 18 months, together we made significant progress in our understanding of the biological targets and discovered candidate-like molecules.
The team at Sygnature was able to start work rapidly as Sitryx continued to build their own laboratory capability in Oxford.
Importantly, as we offer such a broad portfolio of scientific capabilities, we were able to work flexibly with Sitryx, shifting resources from one discipline to another according to the requirements of each individual programme. Sygnature's flexible business model proved instrumental to Sitryx.
"We are delighted to have played a pivotal role in Sitryx's early progress," says Dr Stuart Onions, Senior Vice President, Alliance Management at Sygnature. "Our integrated drug discovery service and collaborative way of working was a key contribution to this success story. It is a great example of how choosing the right partners is crucial in turning world-leading academic research into investable prospects in a timely fashion.'
In the space of about two years, Sitryx evolved from a start-up with an initial scientific concept to a business that was attractive to additional big pharma investment.
The licensing deal with Lilly gave Sitryx a $50m up-front payment alongside a $10 million equity investment, with further potential payments to be made if development milestones are met. Eli Lilly can develop and commercialise up to four novel immunometabolism targeted therapeutics – including the two lead projects that Sygnature helped support and progress. Sitryx is to continue its drug discovery activities, while Lilly will fund and manage any future clinical work.
Dr Neil Weir, CEO at Sitryx commented: "We chose Sygnature owing to their significant relevant drug discovery expertise, flexible business model and passion for the science they do. We are very pleased with project progress and the path we took to get to where we are. It really paid off."
Do you have ideas you need to turn into reality? If you would like to find out more about Sygnature Discovery, then we'd love to hear from you. Get in touch here.