Sygnature Discovery raises over £2,776 for Cancer Research UK
Sygnature Discovery has raised £2,776 (with gift aid) for Cancer Research UK by holding a charity 24-hour relay race, followed by a Summer Party celebration.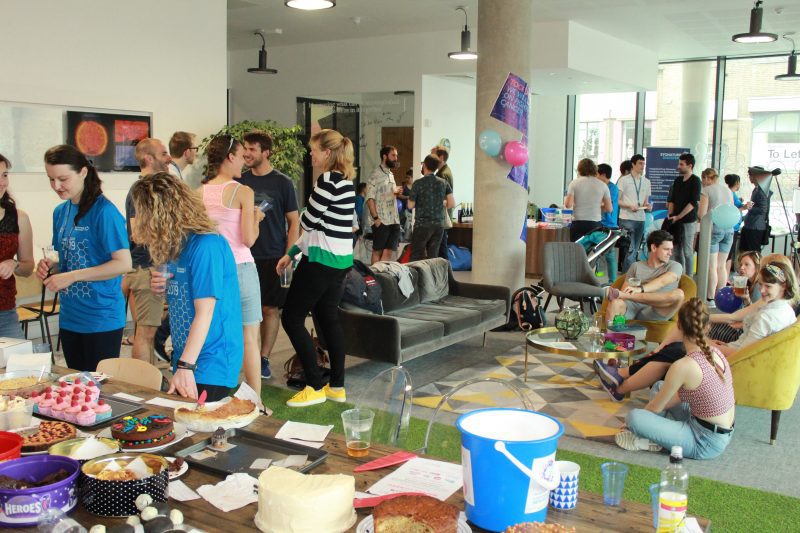 The fundraiser took place on 13th and 14th July, with the 24h relay starting and finishing at our Nottingham headquarters, followed by a celebratory summer party. Over 30 runners took part in the around the clock relay event, with some running over 20 km and others choosing the less popular night, early morning slots, and lots of other volunteers, family and friends came along to the party to continue the fundraising and celebrate the runners' achievements.
CRUK is the world's leading cancer charity dedicated to saving lives through research. Its pioneering work into the prevention, diagnosis and treatment of cancer has helped save millions of lives.
Building on last year's successful edition in aid of Parkinson's UK, Dr Kevan Grant, the coordinator of the event from Sygnature Discovery decided to make it an annual occa
sion; this time, fundraising money in aid of CRUK.
Kevan said:
"TheSYG24H event was only possible because of the people who got involved, and I am so truly grateful to those people and CRUK for the opportunity to partner. It was a wonderful thing to be a part of, let's hope someone is already thinking how to beat this next year!"
Becky Elphick, Local Fundraising Manager – Nottinghamshire at CRUK, commented:
"On behalf of everyone at Cancer Research UK I'd like to thank the staff at Sygnature Discovery for supporting CRUK and raising a fantastic £2776 (with gift aid) by undertaking a 24 hour running relay challenge.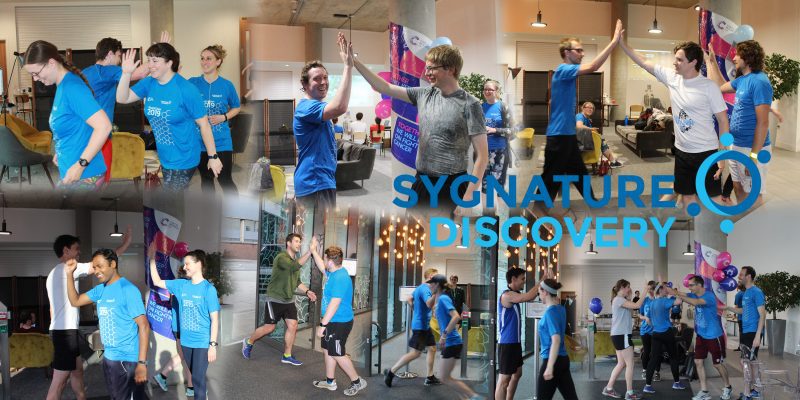 CRUK's vision is to bring forward the day when all cancers are cured. In the 1970s, less than a quarter of people with cancer survived. But over the last 40 years, survival has doubled – today half will survive. CRUK's aim is to accelerate progress and see three-quarters of people surviving the disease by 2034.
However, it is only thanks to CRUK's supporters, like the staff at Sygnature Discovery, that this will be achieved."
Our last runner this year was no other than Dr Simon Hirst, Sygnature Discover's CEO:
"It is great to see everyone coming together for a great cause. I'm proud of all the runners and organisers, and I was delighted to get involved in the running too."
Sygnature as a drug discovery company undertakes research projects to develop new treatments against some of the world's worse illnesses including cancer.
For more information about Cancer Research UK's work or to find out how to support the charity, visit www.cancerresearchuk.org