Senior appointments enhance Sygnature Discovery's DMPK capabilities
Sygnature Discovery has recruited four key individuals to boost our DMPK (drug metabolism and pharmacokinetics) capabilities. Dr Stuart Best, Dr Hayley Butler, Dr Daniel Weston and Dr Bodo Spöri have all joined the senior management team of our DMPK department.
Dr Stuart Best joins as Associate Director of DMPK and will manage and supervise the growth of the Alderley Park-based part of our DMPK team, which opened in 2018. Stuart has more than 25 years' experience in the pharmaceutical industry, working in regulatory bioanalysis and drug discovery. He joins from RedX Pharma, where he established and developed the company's analytical and DMPK capabilities. In addition, Dr Warren Keene is relocating to Alderley Park from Sygnature's Nottingham headquarters to assist Stuart in the management of the facility.
Dr Hayley Butler joins Sygnature Discovery as a principal scientist. In her previous role at RedX Pharma, she worked on oncology and infection projects, and brings significant project management and PK/PD expertise to our team.
To reinforce Sygnature's capabilities in metabolism studies, we have recruited Dr Daniel Weston as an Associate Director. He will be based in Nottingham, and provides significant analytical, mass spectrometry and biotransformation expertise gained at various biotech and large pharma companies. Most recently, Daniel was responsible for integrated biotransformation support to the respiratory and oncology therapeutic areas at AstraZeneca. This included the de-risking of human safety and metabolic liabilities, and novel approaches to human ADME (absorption, distribution, metabolism and excretion) studies.
Finally, Dr Bodo Spöri has joined the company as Senior Director of Business Development for our DMPK services. After several years in academia, Bodo has spent 15 years in various business development roles, both European and global, recently at Cyprotex and Domainex. His experience spans ADME-Toxicology/DMPK, as well as biology, chemistry and integrated projects.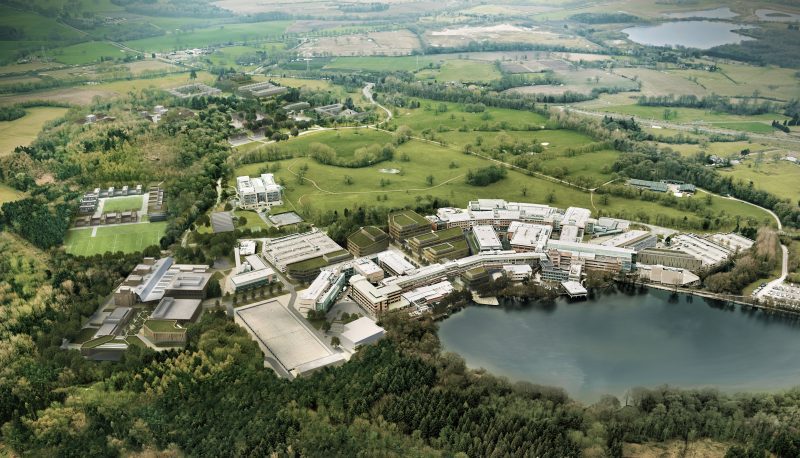 Our expansion into Alderley Park was announced in summer 2018. The purpose-built facility opened in October 2018 and has a team of highly-experienced scientists working on a wide variety of DMPK projects on behalf of our clients.
Director of DMPK Dr Tim Schultz-Utermoehl commented:
"I am very pleased with how the DMPK department is growing in Nottingham and Alderley Park. We have a great mix of pharma industry veterans and up-and-coming scientists, all highly-qualified and from a variety of backgrounds. Stuart, Hayley, Daniel and Bodo add considerable experience and expertise, further enriching the senior management team within Sygnature's DMPK Department."
Senior Vice President of Business Development, Dr Paul Clewlow added:
"Demand for Sygnature's DMPK services and expertise is growing year-on-year, and following our expansion into Alderley Park last year, we have additional space to continue to continue to grow the company. It is significant that we have been able to attract expert DMPK scientists into Sygnature with experience from other disciplines. Their broad range of drug discovery know-how facilitates the collaborative nature of client projects, who come to Sygnature because we are able to offer a high quality fully-integrated drug discovery service, but we also have the flexibility to provide DMPK, medicinal chemistry and in vitro pharmacology as stand-alone services."
For more information about our DMPK capabilities or Sygnature Discovery in general you can get in touch by using any of the contact forms or by emailing us at: info@sygnaturediscovery.com