Rethinking Diabetes Drug Discovery

The diabetes pandemic is a reality which currently affects around 462 million people worldwide, and that number is growing rapidly, estimated to reach more than 700 million by 2045.
The disease already accounts for a staggering 10% of global health expenditure (USD 760 billion). And with Type 2 diabetes being propelled by modern high-calorie, processed diets and increasingly sedentary lifestyles, this trend is only set to continue.
We have come a long way in the last 20 years in the treatment of diabetes, due to major advances in our understanding of the molecular pathology of the disease. But how close are we to a cure?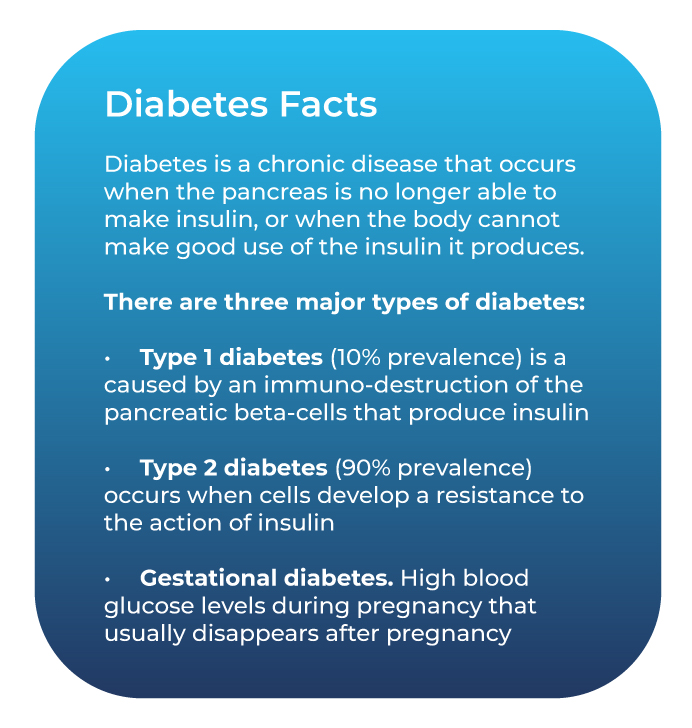 There are a number of exciting projects in the pipeline that include stem cell approaches, transforming cells from a patient's own body into insulin producing cells, and immunotherapy treatments which would prevent the body from destroying the pancreatic beta-cells in the first place. However, these are complex undertakings that will, if successful, still take many years to develop.
One important solution that is already on the market are "closed loop systems" which monitor blood glucose levels and inject insulin when required from an external pump through a catheter.
These systems, which simulate the pancreas, have already made a difference to many lives. However, they are not cheap, and are still tackling challenges around the accuracy of the monitoring as well as the speed of the insulin delivery (which is delivered subcutaneously rather than direct to the bloodstream). In future, the addition of the counterregulatory hormone, glucagon, to the systems may further increase the overall efficacy.
The biggest progress we have seen over these last two decades has certainly been pharmacological treatment of hyperglycemia (an excess of glucose in the bloodstream), where our increased understanding of the disease has inspired tremendous innovation in the development of modern synthetic insulins which are safer, longer-acting and more effective, as well as new drug classes that target specific metabolic pathways, such as DPP-4 inhibitors, SGLT2 inhibitors, and GLP-1 agonists.
Beyond Glycemic Control
Standard treatment up to this point has focused on insulin replacement for Type 1 and glycemic control for Type 2 diabetics.
The large range of pharmacotherapies that have become available in recent years for treatment of hyperglycemia mean that, while there is some room for improvement, the industry largely considers this problem to be solved, and less innovation is now going in the direction of improving this factor of glycemic control.
"There is no longer space in the armamentarium for a single glucose-lowering agent that does nothing but lower glucose."
– Mads Krogsgaard Thomsen –
Chief Science Officer at Novo Nordisk
So where are the next medicines being developed, and what are the un-met medical needs still existing in the area of diabetes?
Beyond the lowering of hyperglycaemia, some key goals of diabetes therapeutics are:
Avoid side-effects such as hypoglycaemia (a fall in blood sugar to levels below normal) and body weight gain
Treatment of accompanying comorbidities such as obesity, cardiovascular disease, dyslipidaemia, and others
Diminish micro- and macro-vascular complications
Increase compliance (approximately 50% aren't taking their drugs properly)
With a high entry bar for new hyperglycemic therapies today, focus has turned instead to developing compounds that increase convenience and/or deliver benefits beyond glycemic control, addressing comorbidities and complications of diabetes such as obesity, non-alcoholic steatohepatitis (NASH), cardiovascular disease (CVD), and diabetic kidney disease (DKD).
New therapeutics such as SGLT2 inhibitors, GLP-1 agonists and DPP-4 inhibitors are delivering safer, more convenient treatment of hyperglycaemia, but they are also meeting some of the other goals above, leading to a wave of new drugs in the development pipeline.
GLP-1 agonists in particular have caused a lot of excitement, and represent a large number of the compounds in the clinical stage for diabetes. With oral and once-weekly injectable versions now developed, upcoming drugs are becoming more focused on combination treatments to further increase efficacy and reduce side effects.
Beyond Diabetes
While there is still some room for development in diabetic treatment, what we are now seeing in the pharma industry is a move towards applying these same compounds to other metabolic indications beyond diabetes.
This presents an opportunity not only to treat some of diabetes' most common and devastating comorbidities (obesity, NASH, CVD, DKD), but also to offer hope to non-diabetics who suffer from these conditions.
Obesity has seen a lot of past failures in terms of small molecules, and the market remains largely underserved. But GLP-1 agonists are of particular interest in this field because they increase satiety, making it easier to lower caloric intake and producing a positive effect on body weight.
The GLP-1 agonist Semaglutide is currently marketed for diabetes, but the compound has also moved through to phase 3 clinical trials for obesity. In fact, its predecessor Liraglutide (sold under the brand name Saxenda) is already the world's best-selling drug for treating obesity, showing the great potential of this class of drugs to help tackle this problem.
NASH is another important area of focus which is most often closely linked to obesity and diabetes. This complex condition has been especially hard to treat, and there are currently no FDA-approved drugs for the treatment of NASH. However, Semaglutide is showing promise in this area too, and is already in phase 2 trials.
Meanwhile, SGLT2i has demonstrate positive effects towards both CVD and CKD in the clinical stage for diabetes, and is now being explored in specific trials for these areas.
The search for safer, more convenient, and more effective treatments of diabetes is not over. But don't hold your breath for major breakthroughs in the coming years, with pharma industry resources being diverted towards the unmet clinical needs of associated metabolic conditions. Ultimately, however, success in these fields will only serve to improve the lives of those suffering from diabetes, and potentially many more beyond.
Interested in this topic? If you want to start a conversation with Keld and the team, don't miss our webinar on Wednesday 27th January: register here.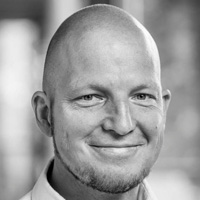 Author:

Keld Fosgerau, PhD – CEO and Founder at Fosgerau Consult
Keld is a drug development professional with 25 years of international experience leading companies, functions, departments and projects in virtual start-up, established biotech, CRO, and in large integrated pharmaceutical organizations from novel target discovery to early clinical development. 
We continually engage with our industry on a range of topics. If you would like to discuss diabetes drug discovery, our capabilities or what we are about then we'd love to hear from you. You can get in touch by using any of the contact forms on our website.