Sygnature strengthens with MedChemica software solution
We've strengthened our drug discovery offering even further – by licensing industry-leading software for lead optimisation.
We've deployed the MCPairs platform from MedChemica, which uses anonymised data from major pharmaceuticals to extract rules that can then guide the medicinal chemistry process.
Our scientists are now using the tool to help automate directed idea generation.
The software suggests modifications backed by statistical information that can help improve compounds' key properties, such as solubility or permeability.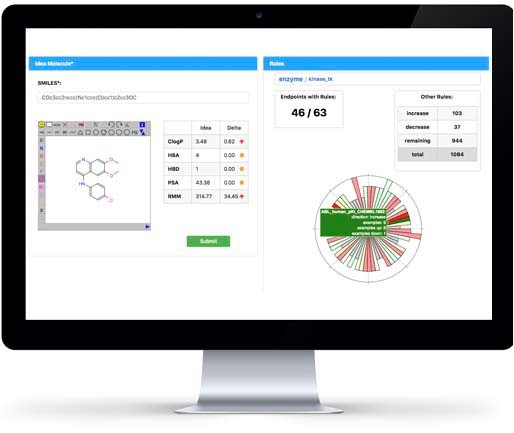 MCPairs will prove particularly beneficial to our work in lead optimisation, where our teams try to progress potent, safe drug candidates through to evaluation ahead of clinical trials.
Colin Sambrook-Smith, Director of Computational Sciences and Informatics at Sygnature Discovery, said: "MedChemica's software will play a key role in helping us explore what we can do with particular molecules computationally.
"MCPairs allows us to decide on changing the properties of a molecule or the direction in which we take it with the backing of thoroughly analysed experimental data.
"In simple terms, the rules extracted by MCPairs mean we can explore more targeted changes during lead optimisation and really improve a lead compound's DMPK properties to give our projects the very best chance of success.
"By using industry-leading technology like this, we can look at vast numbers of molecule transformations – far in excess of what the human mind can do alone – and ensure the decisions in our projects are based on as much knowledge and creativity as possible."
Our integrated approach to drug discovery, with multidisciplinary teams of scientific experts working together under one roof, allows for greater collaboration and innovation than is possible in standalone, isolated programmes; empowering our scientists with leading tools only aids in this mission.