Sygnature Discovery Earns Finalist Spot in OBN Awards 2017 – Best CRO Category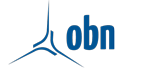 Sygnature Discovery, the UK's largest independent provider of integrated drug discovery resource and expertise, is pleased to announce that it is a finalist in the OBN Awards 2017 Best Contract Research Organisation category.
The OBN Awards 2017, now in their 9th year, celebrate innovation and outstanding achievement across the UK Life Sciences industry. Categories are broad ranging and include Biotech, Medtech, Synthetic Biology, Digital Healthcare and Investment.
This year OBN is launching a brand-new category, Best Contract Research Organisation which looks to recognise the critical support services provided by CROs across the pharmaceutical, biotech and medtech industries.
The Awards dinner will take place on Thursday 5th October 2017 at Oxford Town Hall.  For more information on the OBN Awards 2017, go to: http://www.obn-awards.com/