Often overlooked, but not forgotten – delivering better cancer medicines for children
Cancer incidence is intimately intertwined with advancing age. But as Allan Jordan, Sygnature Discovery's Director of Oncology Drug Discovery, explains, significant challenges remain at the other end of the age spectrum…
Cancer is generally regarded as a disease of old age. Indeed, over half of all global cancer deaths occur in those aged seventy and over. In the UK, that's about eighty five thousand deaths a year.
At the other end of the age spectrum, the numbers are much smaller – each year around two thousand children a year will get cancer, and of those over eighty percent will survive for five years or more.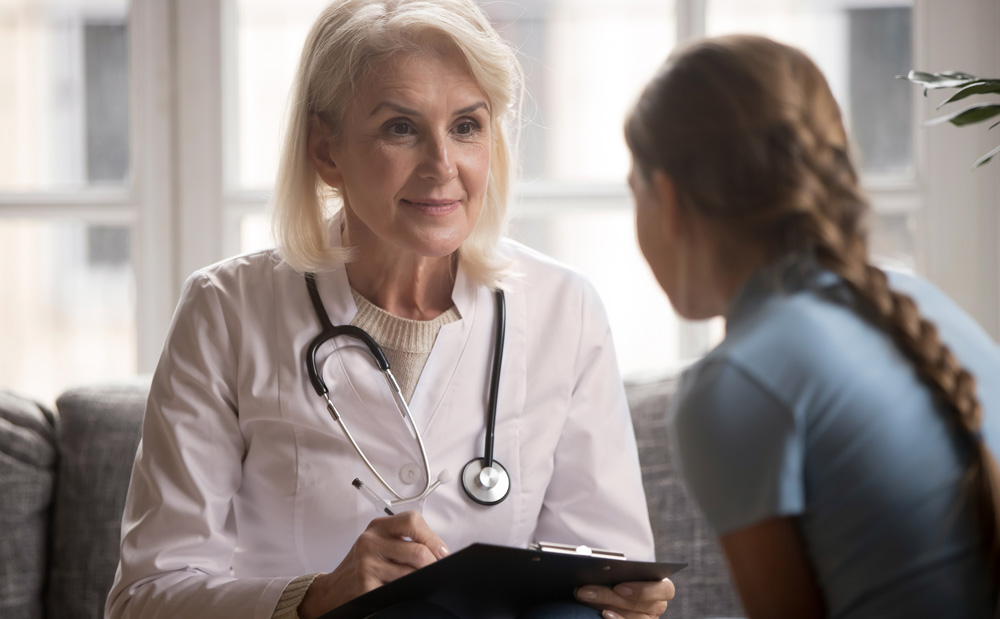 That's less than one percent of the cancer patient population – so how concerned should we be about this?
For reasons largely unknown, childhood cancer rates are slowly but steadily increasing, and currently around one in five hundred children under the age of fourteen will get cancer.
On average, that's roughly one child in every school, in every village, town and city, across the UK. And that incidence is increasing every year.
Perhaps more worryingly, whilst overall survival rates in adults have seen a modest improvement, response rates to treatments in children have hardly altered over the past two decades.
Yet, of over a thousand new oncology drugs in clinical trials right now, fewer than ten are being evaluated for their potential to help these children and young adults.
What are the challenges?
The challenges of paediatric oncology therapies are very different from those of older patients.
Children and young adults are not simply "small grown-ups" – their physiology and response to therapeutics is altered considerably and their accelerated natural rate of growth sensitises them to suffer more severely from the side-effects of conventional therapies.
Whilst children's cancers are relatively simple on a genetic level, with an average of four significant mutations, after treatment this mutational burden increases to over six thousand potentially cancer-causing mutations.
Indeed, whilst eighty percent of children will indeed survive their cancer for five years or more, these therapies will pre-dispose many of them to secondary cancers before they reach the age of thirty.
This comes alongside cognitive impairment, fertility problems, systemic organ damage and a host of other medical complications waiting to make their presence felt.
And even for those who do respond to initial therapy, upon relapse and cancer re-emergence, future therapeutic options are sadly limited.
A marked extension of time with loved ones, certainly, but a long way from a truly positive outcome.
Forging new paths
Thankfully, finally, the landscape of paediatric oncology is changing.
As we more proactively seek to understand the genetic landscape of children's cancers, it becomes more evident that some of our novel therapies can offer real benefit to our younger patients.
New regulatory frameworks and guidance simplify the path to clinic for these patients, whilst cross-continent efforts to co-ordinate clinical trials have significantly simplified how such trials can be conducted.
Even relatively minor changes, such as changing our go-to tablet formulation into a syrup or liquid form to help with administration, can have significant positive impacts.
Such changes have led to dramatic step changes in paediatric cancer care.
For example, the recently approved inhibitors of TRK kinase have successfully treated patients as young as four months old, with dramatic (and well-tolerated, kinder) responses to therapy.
The landscape of children's cancer treatment is certainly brighter than it was just a few short years ago.
But progress is still far behind that in "grown up" cancers, and it therefore remains vital that these young patients remain in our minds as we advance our therapies toward the clinic, in the hope we can afford them the highest possible chance of survival and a truly cancer-free later life.
We strive to consider all patient populations in our drug discovery programmes, as we strive to deliver the best therapies that those suffering from cancer deserve, irrespective of age or background.
Drawing upon our extensive drug discovery expertise, and working alongside experts in areas such as safety pharmacology, we work with our clients to deliver new and effective treatments to all those in need, encouraging and helping them to think creatively about where their projects may deliver additional clinical benefit.
We continually engage with our industry on a range of topics. If you would like to discuss drug discovery, our capabilities or what we are about then we'd love to hear from you. You can get in touch by using any of the contact forms on our website.