Leadership Perspectives: Andy Black on company culture
Life sciences entrepreneur Andy is a business expert – and a big believer in getting your organisation's principles right…
Andy Black is a man with many hats.
Having previously spent three years as Non-Executive Chairman here at Sygnature Discovery, he's currently chairman of three companies, holds directorships at two more, heads up his own firm, Black Life Sciences, and works as Professor of Practice at King's College London.
It's enough to keep anyone busy.
Interesting, then, that of all the aspects of business he's clearly passionate about, there's one that jumps out time and time again in conversation: company culture.
A realisation
Andy's appreciation of the value of company culture stems back to what he calls a lightbulb moment in 2010.
Back then, he was CEO of Kinapse, an advisory and implementation services firm that had been growing rapidly since being founded just five years earlier and was now dealing with the challenges posed by the 2008 financial crisis.
"We'd gone from around eight people when I co-founded the company to about 100," Andy said.
"I suddenly realised my role needed to shift from being primarily externally facing to more internally focused; I had to work with the team to develop the business, and focusing on our culture was central to that."
In fact, leading Kinapse's culture became Andy's top priority as CEO.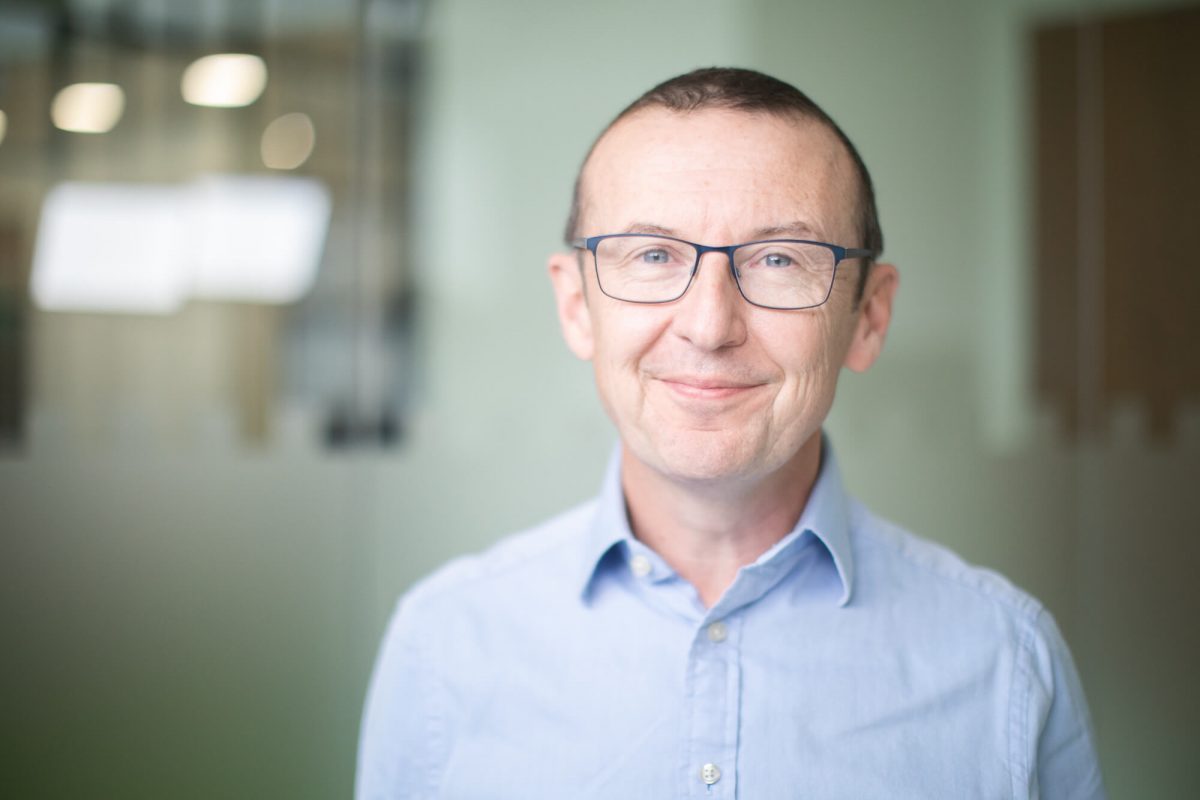 "We were growing so fast. I wanted to be explicit about what we needed to look like and redefine what our business was all about so that everyone was on the same page and pulling in one strong direction.
"Your culture pervades everything you do, so if you get it right, it correlates extremely well with your business's performance, growth, value and profitability.
"But without buy-in from the top, it's incredibly hard to instil the appropriate culture – I firmly believe it needs the CEO to take a strong lead."
Culture defined
But hold on a minute. What exactly does 'company culture' mean, anyway? Has it not been watered down to a buzzword, another piece of confusing corporate jargon?
"Culture can be very broad in its definition – but it definitely isn't a document, a mantra or, heaven forbid, something simply stuck up one the wall," Andy said.
"It's principally about a shared sense of values; what's most important to us collectively and individually, what our attitudes to work are, and how we behave.
"That's especially true in drug discovery. It's a long-term, multidisciplinary world, so the environment requires everyone to share the same attitudes, values and behaviours."
So what should those attitudes look like?
"Well, I wouldn't say one set of behaviours is 'best', per se," Andy continued.
"It's about what a good culture looks like for your business and being completely clear about that; everyone looks to the CEO and will hopefully follow the scene they set."
Putting it into practice
At Kinapse, Andy accessed coaching to help him understand how best to lead the company's culture.
One thing he did was to use Gallup's Q12 Employee Engagement Survey to assess the extent to which staff were buying into the intangibles he wanted everyone to believe in.
"The good news was that people said they liked working at Kinapse, the main reason they gave was the culture of the business and the atmosphere, environment and approaches it fostered – which is exactly what you want to hear," Andy said.
"It was a similar story at Sygnature. There's a tremendous collaborative culture with a highly motivated team and you can really sense the can-do, pragmatic attitudes of people across the organisation.
"I think that's always testament to the leadership of a company, because it comes down from the top."
Growing pains
As Kinapse continued to grow, Andy knew that his company's culture would need to evolve with it.
"Your core values and principles must always stay the same, but of course you have to adapt," Andy said.
"We made it less about the senior team and more about the whole company by introducing structures that allowed greater engagement from all levels, which I think is vitally important.
"Actually, we even made our culture part of the recruitment process – our six value statements became part of our interviews, inductions and rewards programmes so everyone knew from day one what we stood for and their role within that."
For a growing firm, Andy believes the right company culture can be an asset not just internally, but also to the bottom line.
"We'd talk to our clients about it," he explained.
"Our culture was a differentiator, so if we were meeting with a potential partner we'd talk to them about our values and encourage them to hold us to account for as long as they worked with us.
"I think that sense of ownership, integrity and continual evaluation are really critical; you have to practise what you preach, and if the actions within your company start to differ from what you previously pledged to stand for, you're in trouble.
"It's not a tick-box exercise or a flowchart," Andy said.
"You've got to make company culture one of your biggest priorities and be really passionate about it."
One thing's for sure: Andy certainly is.
To connect with Andy Black, visit his LinkedIn profile.