Chemical Stability
The measurement of the stability of a drug in conditions that mimic the gastrointestinal tract, physiological conditions and/or in vitro biological conditions helps in identifying and understanding the lability of molecules due to non-enzymatic processes.
High chemical instability could result in aberrant in vitro biological data or issues with pharmacokinetics profiles following oral dosing.
Sygnature's chemical stability assay measures the stability of a test compound in a desired matrix (e.g. buffer at different pH's or in a simulated gastric fluid environment (FaSSIF, FeSSIF, FaSSGF)). The molecule to be tested and controls (positive) are incubated in the matrix for a defined period and the percent remaining and half-life determined.
Diclofenac or omeprazole are included as positive control compounds.
Protocol
| | |
| --- | --- |
| Compound requirements | 10 mM DMSO, 50µL |
| Final DMSO concentration | 1 % |
| Test Article Concentrations | 1 μM |
| Incubation Time | 0, 10, 20, 30, 60 and 120 min at 37°C |
| Test System | Media buffered to pH 1.0-7.4, FaSSIF/FeSSIF/FaSSGF solution to mimic either the fasted or fed state |
| Analysis Method | LC-MS/MS |
| Controls | Diclofenac or Omeprazole (positive controls) |
| Data Delivery | t1/2 (min) and percent test compound remaining (%) |
Results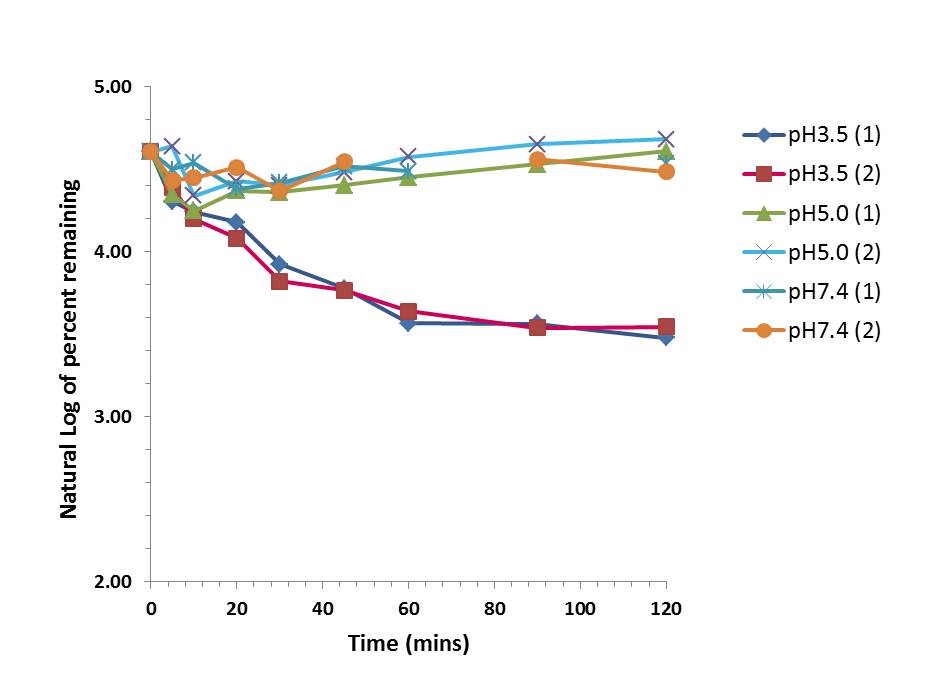 Figure 1: Degradation of a test compound over time in buffer at different pH's
About Us
The DMPK & Physical Sciences department at Sygnature Discovery is dedicated to understanding and optimising the absorption, distribution, metabolism and excretion of drug candidates by working in close partnership with clients and other departments within Sygnature to provide successful optimisation strategies.
We have extensive know-how and expertise to provide well validated, state-of-the-art assays and a comprehensive applied consultancy service for interpretation of the in vitro ADME and in vivo PK data.
Our corporate vision is to accelerate the discovery of new medicines, from the laboratory into development to treat patients.
Our DMPK mission is to deliver tailored DMPK expertise through innovation, quality and commitment.