Cell Viability Assessment
Cell viability or cytotoxicity assessments are based on cellular functions that are particularly sensitive to toxic drugs and as such provide convenient in vitro high-throughput screens (HTS) for comparing relative toxicities of a drug. And primary hepatocytes and/or hepatic cell lines are routinely used given that the liver is the target of most orally delivered drug toxicities.
Sygnature's cell viability assay is a homogenous method that uses the hepatoma cell line, HepG2 and uses a 96-well microtiter plate format to enable higher throughput screening of test compounds. The assessment involves determining the number of viable cells in culture, based upon the quantitation of an endpoint, namely resorufin (Figure 1), a pink fluorescent product of resazurin which signals the presence of metabolically active cells1.
Briefly, the assay involves exposing live cells with functioning mitochondria to a set of test compounds and controls for a period of up to 24, 48 or 72 hours. At the end of this incubation 1 mM of Resazurin is added directly to cells cultured in serum-supplemented medium followed by a 4 hour incubation. The fluorescence of resorufin is then detected. Vehicle and digoxin are included as the negative and positive controls, respectively.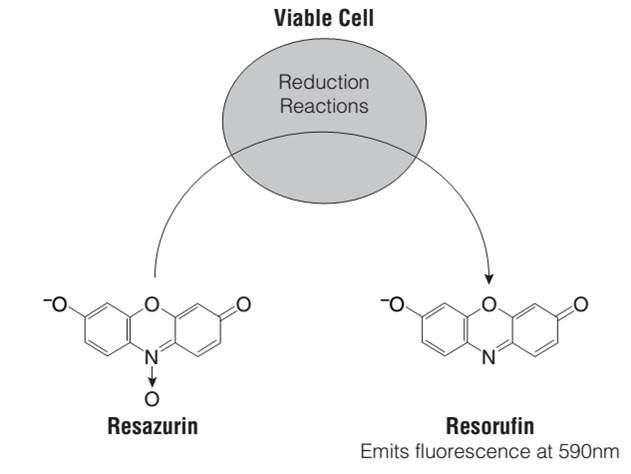 Figure 1 – Cytotoxicity is indicated by decreased reduction of Resazurin to its measurable, fluorescent product Resorufin2
Protocol
Compound requirements
15 µL of 10mM solution in DMSO,
Test Article Concentrations
8 point IC50
Replicates
Duplicate
Incubation Time
24 h with compounds and 4h with Resazurin reagent at 37°C in a CO2 incubator
Test System
HepG2 cell line
Analysis Method
Fluorescence
Controls
DMSO (negative control)

Digoxin (toxicity control)

Data Delivery
IC50
Results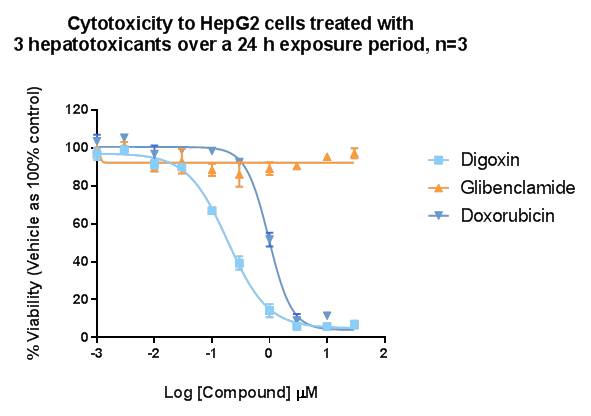 Figure 2 – Cytotoxicity assays are based on cellular functions that are particularly sensitive to toxicants. Resazurin is a general indicator of cellular metabolic activity. Sygnature data shown are the mean ± standard deviation of 3 replicates.
About Us
The DMPK & Physical Sciences department at Sygnature Discovery is dedicated to understanding and optimising the absorption, distribution, metabolism and excretion of drug candidates by working in close partnership with clients and other departments within Sygnature to provide successful optimisation strategies.
We have extensive know-how and expertise to provide well validated, state-of-the-art assays and a comprehensive applied consultancy service for interpretation of the in vitro ADME and in vivo PK data.
Our corporate vision is to accelerate the discovery of new medicines, from the laboratory into development to treat patients.
Our DMPK mission is to deliver tailored DMPK expertise through innovation, quality and commitment.
References
1 McMillian et al. (2002) Cell Biology and Toxicology; 18:157-173.
2 Promega  CellTiter-Blue Cell Viability Assay