Aldehyde Oxidase (AO) Reaction Phenotyping
Aldehyde Oxidase is a homo-dimeric molybdo-flavo protein located in the cytosolic fraction of various tissues (e.g. brain, kidney, lung, GIT) and species, but is predominantly expressed in liver. The enzyme shows activity differences across species as well as strains, being high in monkeys and humans, low in rats, while dogs are deficient in activity.
Aldehyde oxidase catalyses oxidation and reduction reactions of a broad range of substrates, including aldehydes, N-heterocycles, iminium ions, nitro/nitroso compounds and intermediate products of cytochrome P450 (CYP450) or monoamine oxidase (MAO).
Sygnature's Aldehyde Oxidase (AO) Reaction Phenotyping identifies AO-mediated metabolism of tested compounds, using human liver cytosol in the presence and absence of specific AO-inhibitors. All assays have two replicates per compound and are validated by the inclusion of up to 3 specific control compounds.  Data output consists of mean intrinsic clearance and half-life measurements.
Protocol
| | |
| --- | --- |
| | |
| Compound requirements | 10 mM in DMSO, 10uL |
| Test System | Human Liver Cytosol |
| Cytosolic Concentration | 1.0 mg/mL |
| Test Article Concentration | 1 µM |
| Incubation Conditions | Up to 60 minutes at 37°C |
| Time Points | 0, 10, 20, 30, 45, 60 min |
| Analysis Method | LC-MS/MS |
| Controls | 3 Positive control compounds |
| Data Delivery | Intrinsic clearance (µL/min/mg protein); Half-life (minutes) |
Results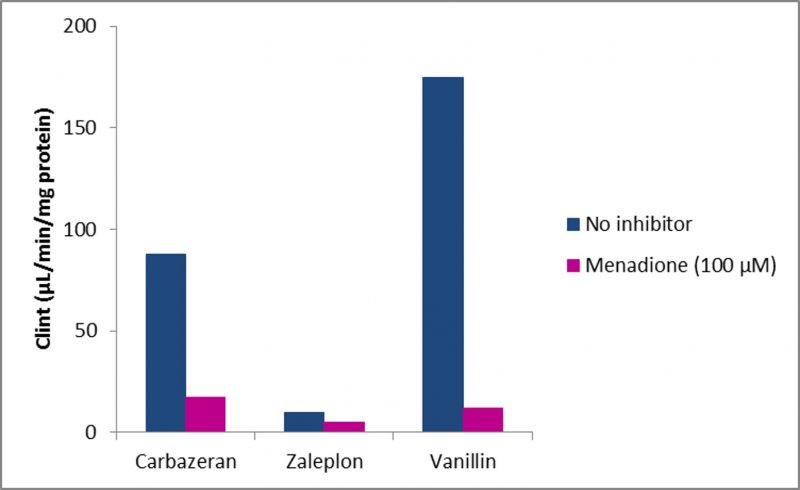 Figure 1. Control compound CLint data in presence and absence of inhibitor.
About Us
The DMPK & Physical Sciences department at Sygnature Discovery is dedicated to understanding and optimising the absorption, distribution, metabolism and excretion of drug candidates by working in close partnership with clients and other departments within Sygnature to provide successful optimisation strategies.
We have extensive know-how and expertise to provide well validated, state-of-the-art assays and a comprehensive applied consultancy service for interpretation of the in vitro ADME and in vivo PK data.
Our corporate vision is to accelerate the discovery of new medicines, from the laboratory into development to treat patients.
Our DMPK mission is to deliver tailored DMPK expertise through innovation, quality and commitment.