Caldan Therapeutics collaborates with Sygnature Discovery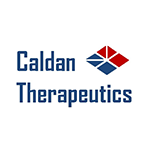 Caldan Therapeutics announces that it has entered into integrated drug discovery collaboration with Sygnature Discovery Limited (Nottingham, UK). Sygnature will provide medicinal chemistry, computational sciences and informatics, bioscience and DMPK resource and intellectual input to complement Caldan's existing capabilities and Type 2 Diabetes expertise.
Click here to view Caldan's press release in full.